Picture Day is coming!! Wednesday, August 26th will be fall picture day. Wear your best smile!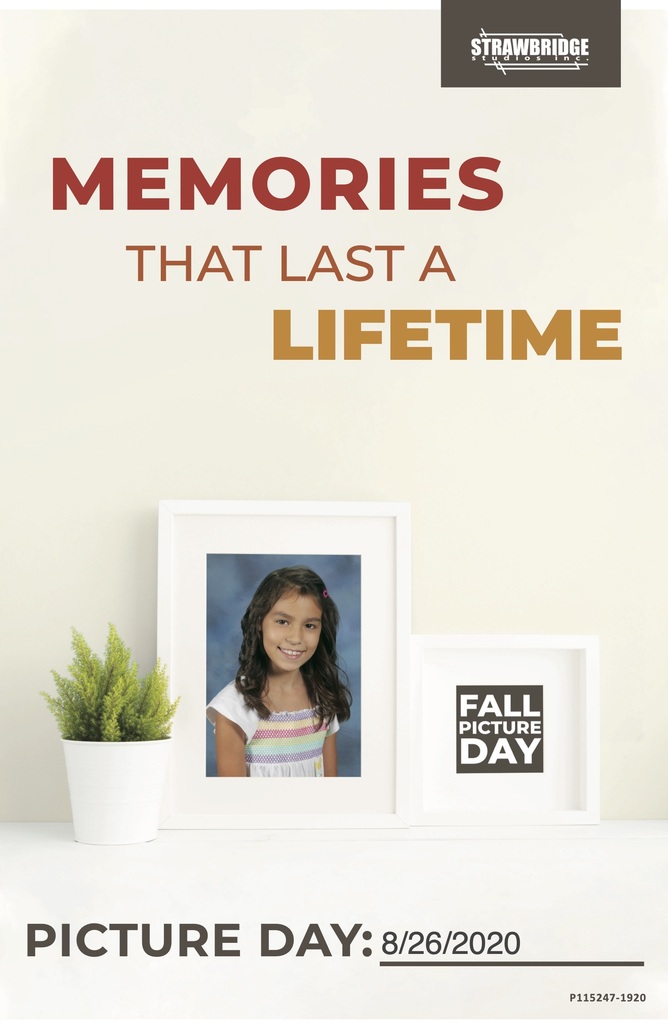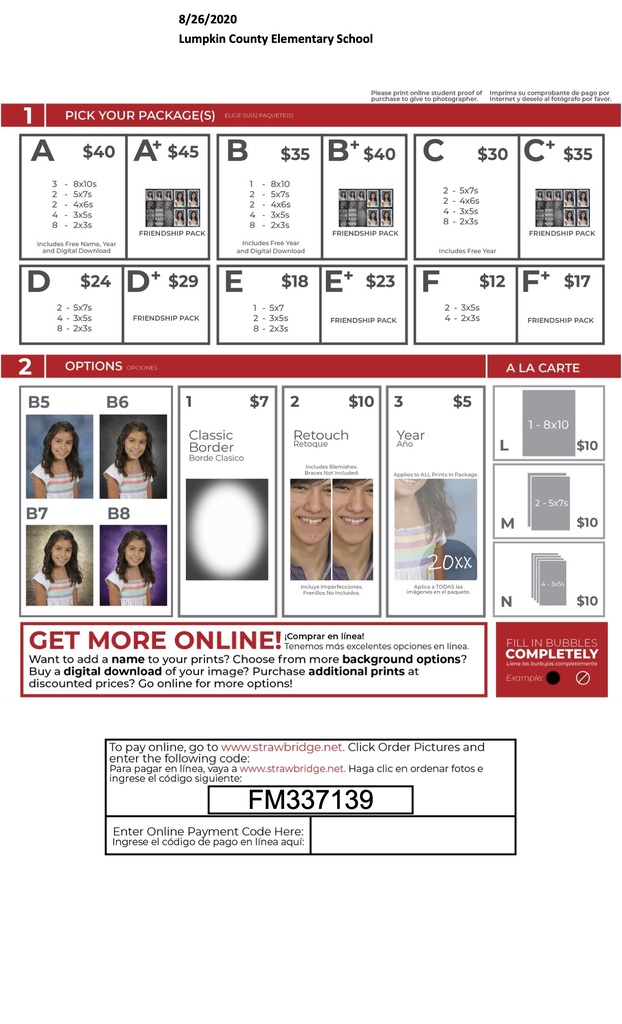 We are so proud of our students and how well they adapted to new routines. We had a wonderful first week of school!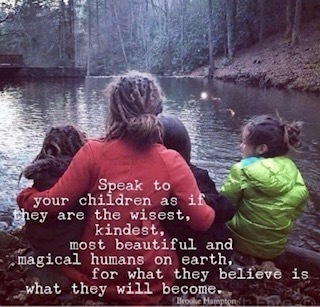 5th grade started a "Me Behind the Mask" project. You can't hide the smiles behind those masks! 😊💜💛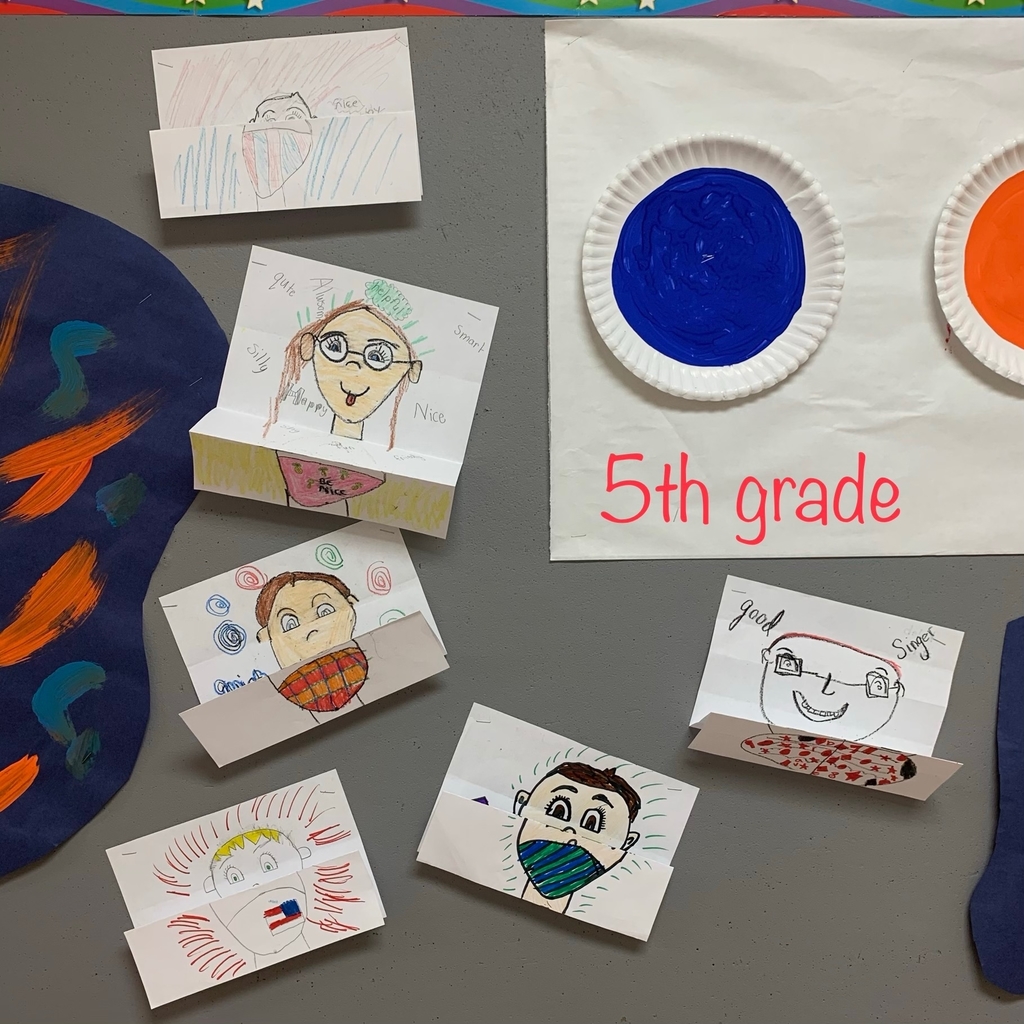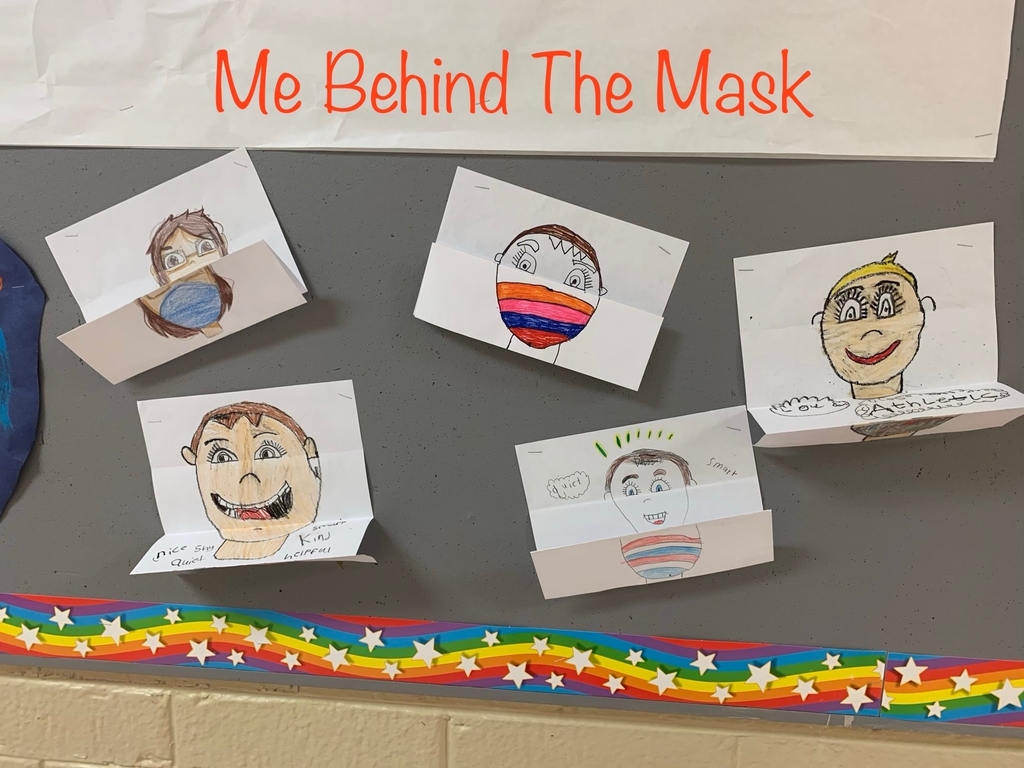 Welcome back to school, Lumpkin County Elementary! We are so excited to be back! Work Hard, Dream Big, and Believe YOU CAN!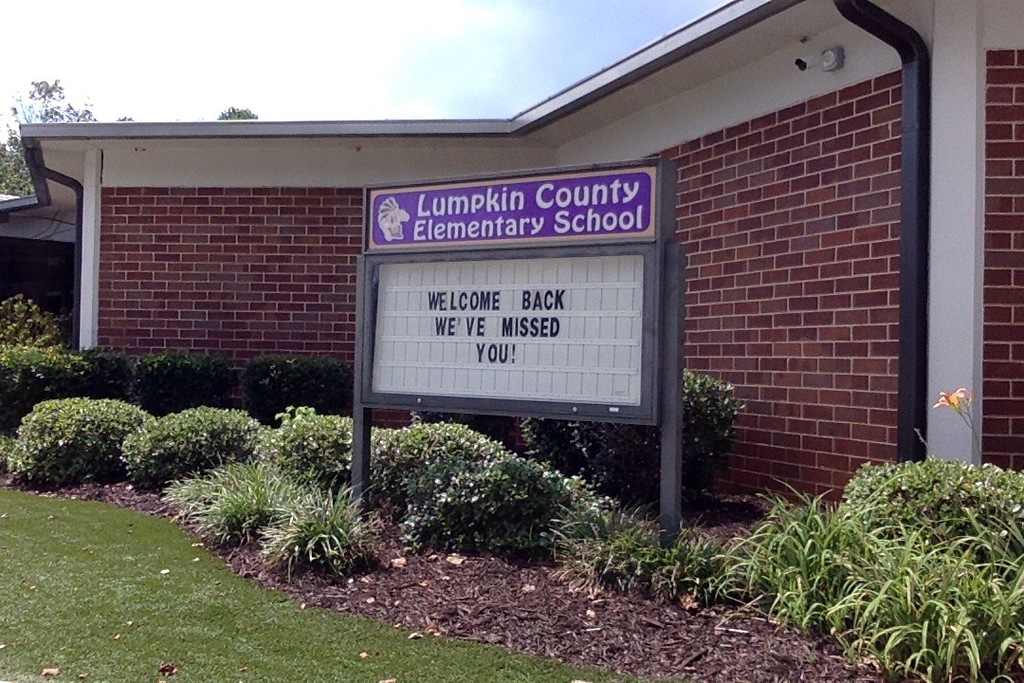 If your student is coming back for the traditional in-person school model, please join us for Open House this Thursday, August 6th! If your student is opting for the distance virtual learning model, your Zoom Orientation will also be on Thursday (you should have received an email with the Zoom link last week). #FocusedForward #TR1BE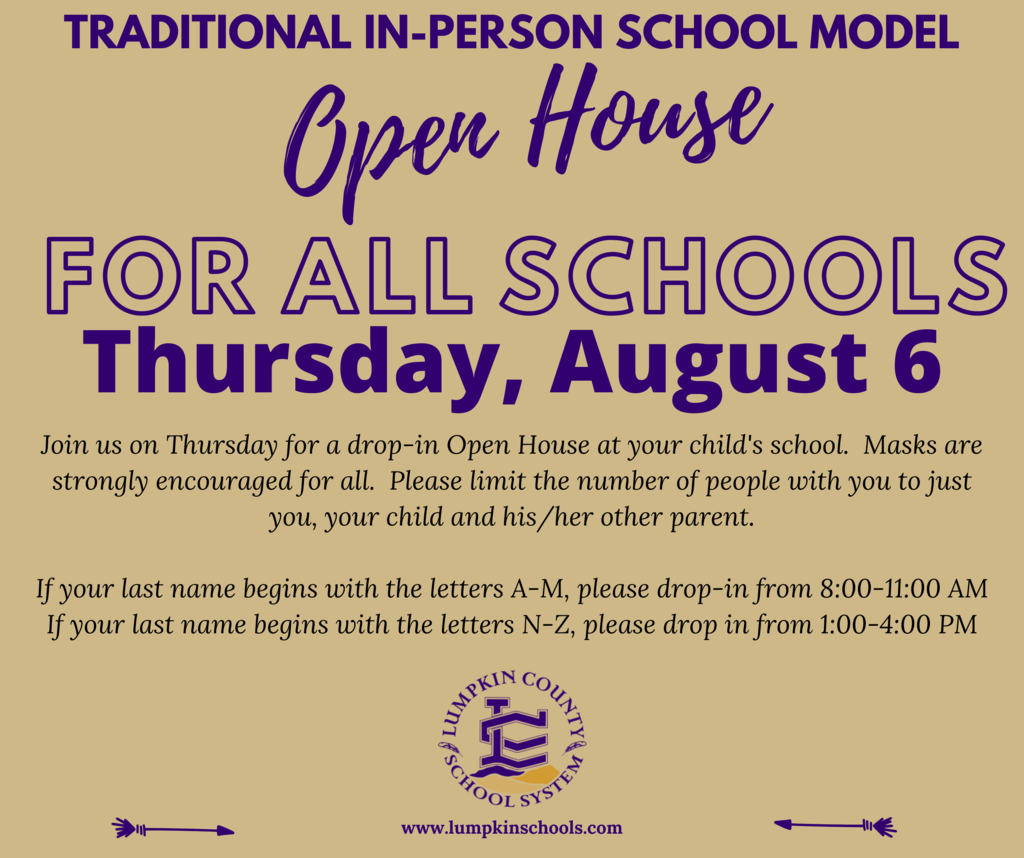 As mentioned in our latest post, as the guidance from CDC and DPH changes, we will also change our decision guide for students. The latest LC Decision Guide is posted for your information. Thank you for your support of our school system! #FocusedForward #TR1BE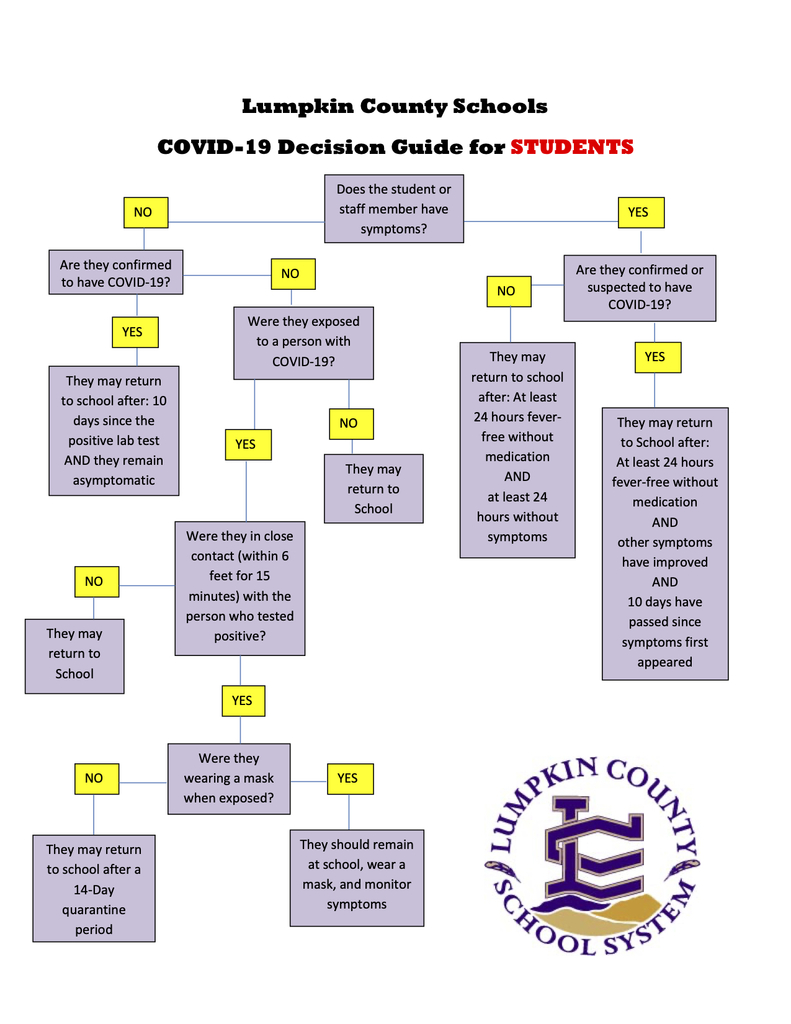 As we prepare for those students and families choosing the traditional school model, it is important that we establish and follow a decision guide for situations in which a student or staff member presents with COVID symptoms. We are #focusedfoward, and we appreciate our #TR1BE!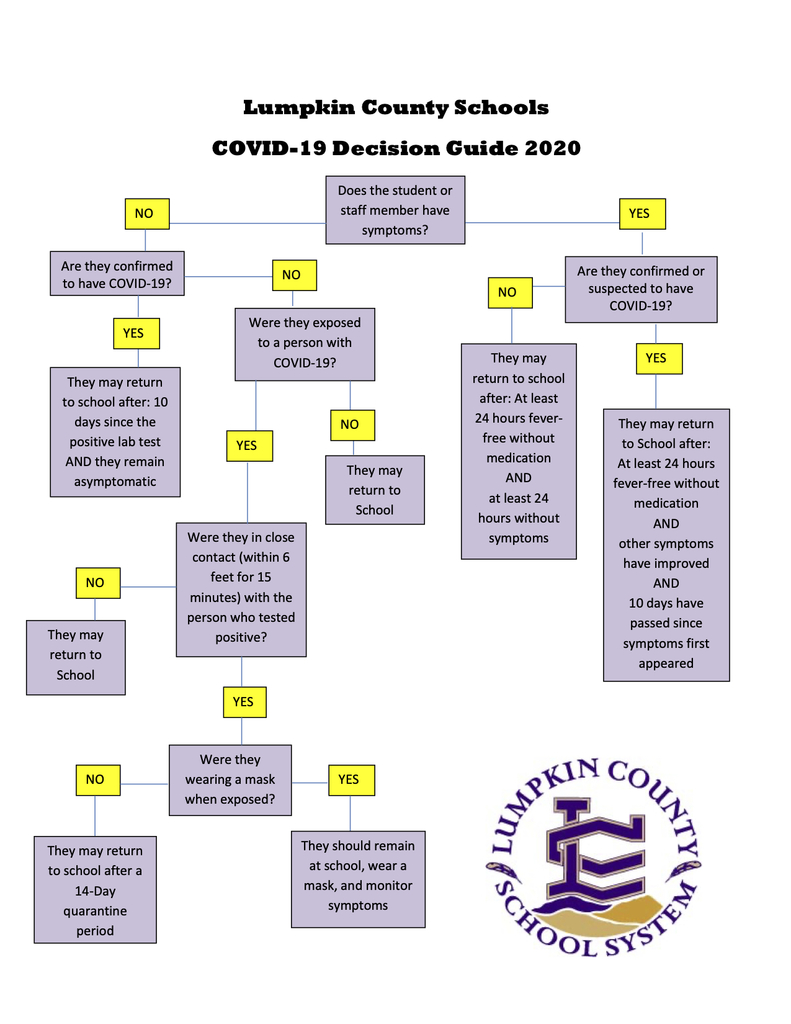 Due to the high volume of families who applied for the distance virtual learning model, we made the decision to cancel the in-person orientation and schedule a Zoom orientation that you can access from your home. You will receive an email invitation closer to date. #TR1BE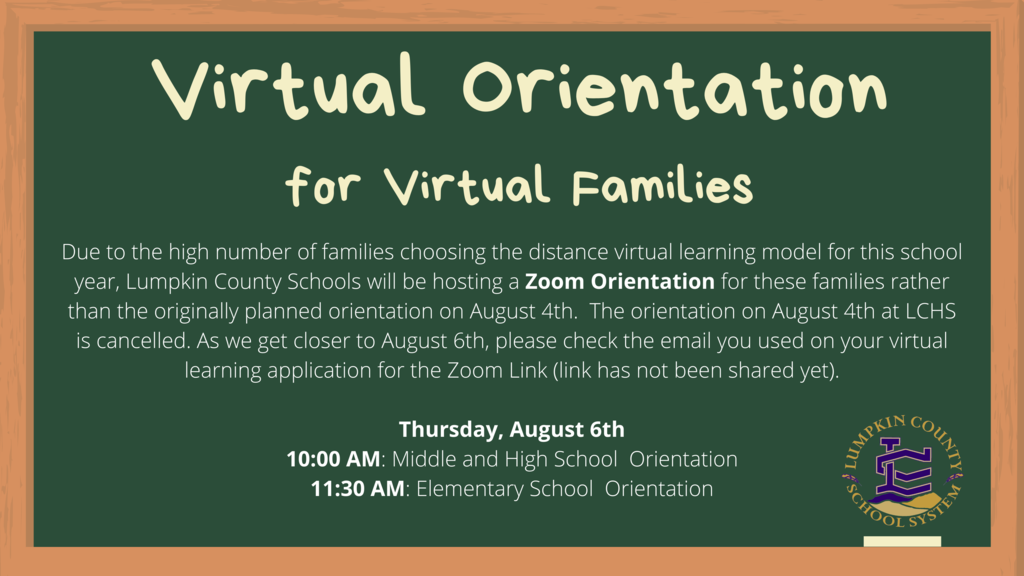 We appreciate your support in helping us "stuff the bus!" Click this link
https://www.gagives.org/story/H559qf
to make a donation that we will use to buy school supplies for our students in LC. Tomorrow is the last day for this campaign so don't delay! We love our #TR1BE!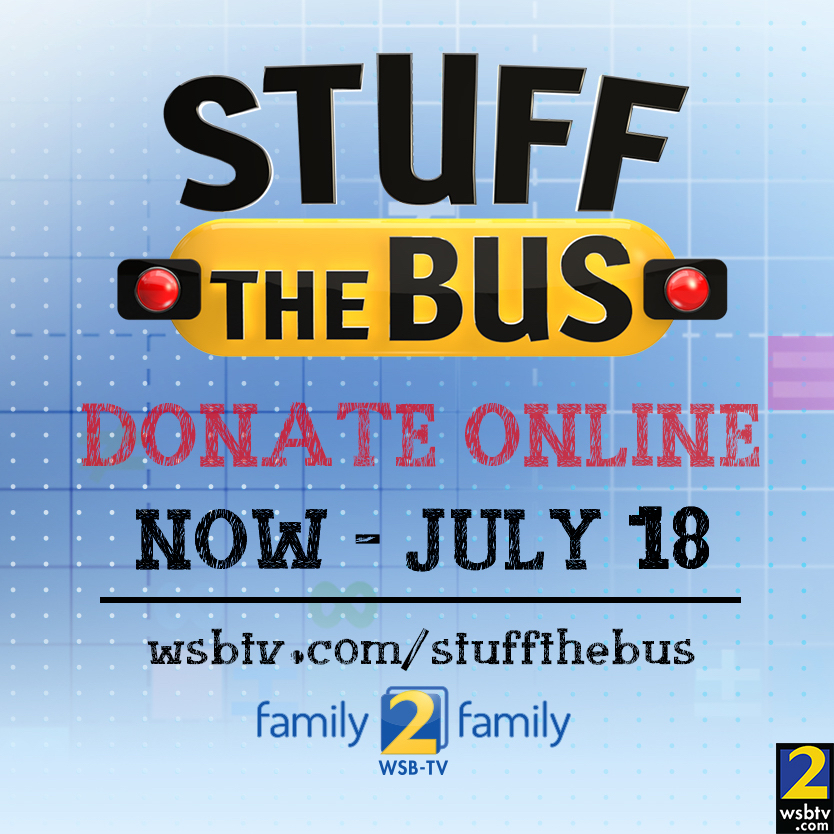 In partnership with WSB/Channel 2 Atlanta, Lumpkin County Schools is asking for your help in "Stuffing the Bus!" Go to
https://www.gagives.org/story/H559qf
to donate money that will come directly to Lumpkin County Schools to provide school supplies for our students!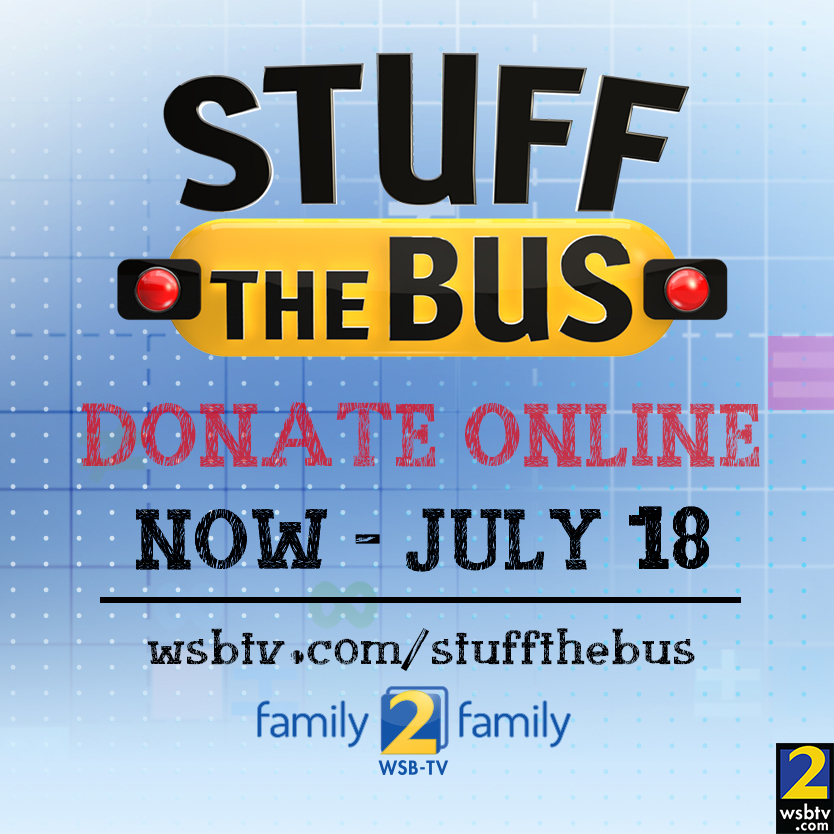 TR1BE, With so much uncertainty remaining as we navigate our days, weeks, and months, we know that many questions are swirling concerning the plans of our upcoming school year. We could put out a plan today that would likely need to change multiple times as health concerns and guidance changes over time. We are not behind the eight ball. Rather, we are taking things seriously, studying our options, and formulating research-based plans of action for the new school year. Our leadership team in Lumpkin County is currently meeting through email, virtually, and in person to work out details for the following areas: student and staff wellness, facilities, technology, school nutrition, transportation, instruction, assessment, and virtual learning. These focus groups will work in coordination with our school board to publish a final plan in mid-July. In the meantime, it's important for you all to know this—student safety has been, is, and always will be our top priority in Lumpkin County. As parents, you will have a face-to-face option and a virtual option for your children. What those look like will be determined by the findings of our focus groups over the next month. Rest assured, we are working tirelessly to provide the best education in the safest environment possible for your children. We know other school systems are posting their tentative plans now, and we want you to know that we aren't asleep on this topic. We like to take a calculated, strategic approach to our planning process. If you have questions or concerns that you would like to share with any of the focus groups mentioned above, please email
jason.lemley@lumpkinschools.com
or
rob.brown@lumpkinschools.com
. We will be sure to pass along your correspondence to the focus group leader. Thank you for your continued support of Lumpkin County Schools!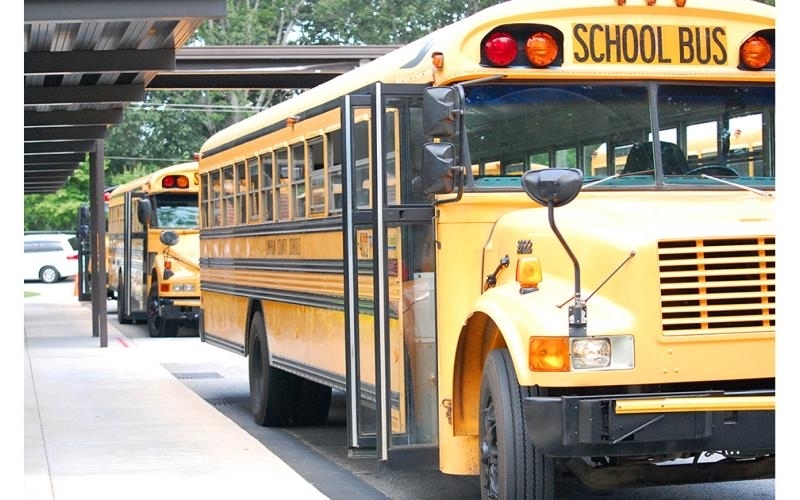 Don't forget to come out today between 2:00-3:00 PM to wave goodbye to your teachers!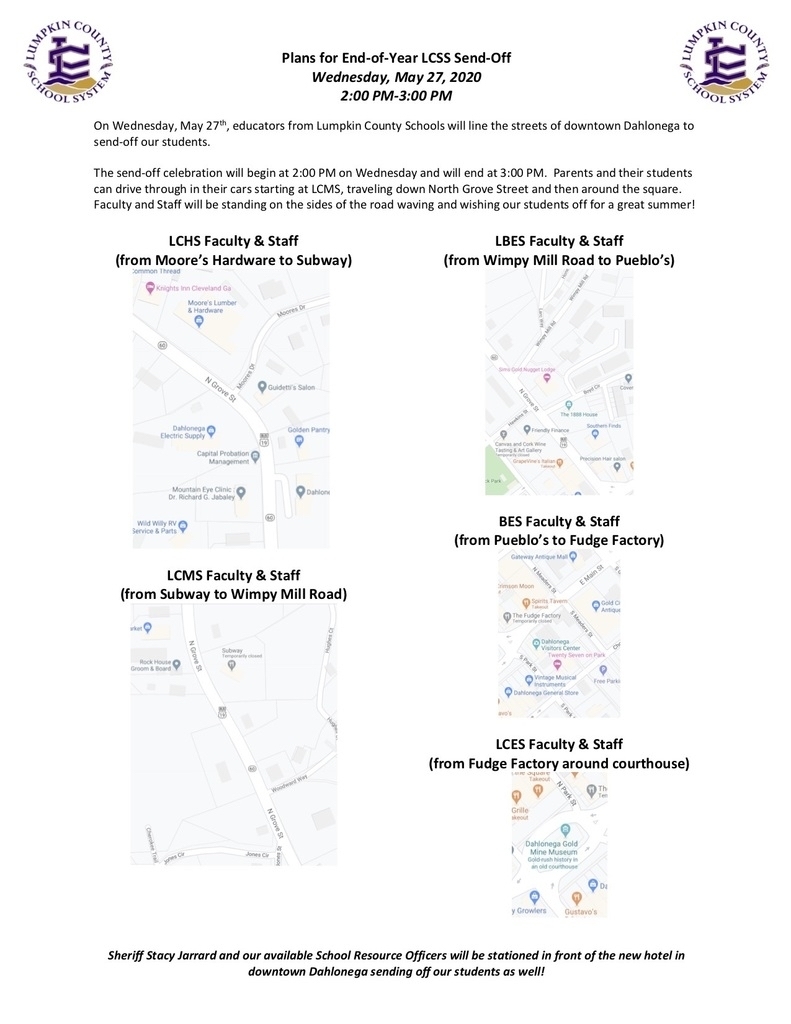 We know it hasn't been the easiest ending to a school year, and we want to wish all our students well as they head into summer break. Come out next Wednesday and let us send you off from a distance. Check out our attached plan. We can't wait to see you next Wednesday afternoon!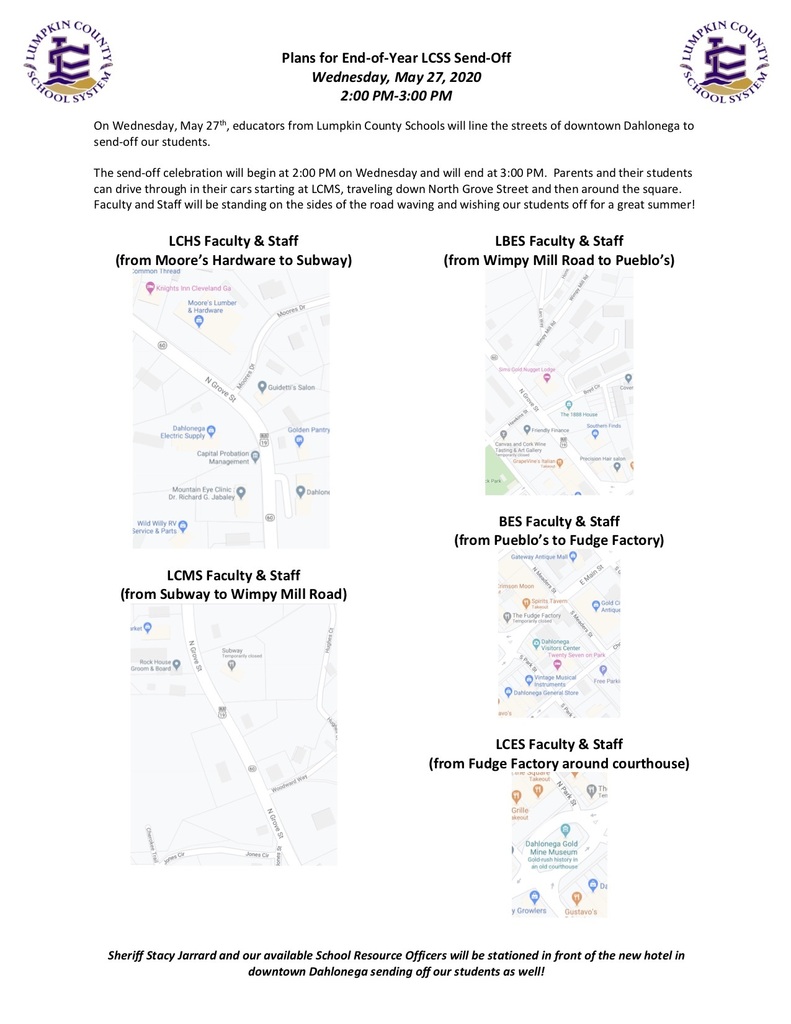 Yearbooks are still available online until May 11th! Go to
www.josten.com
and select LCES for more details.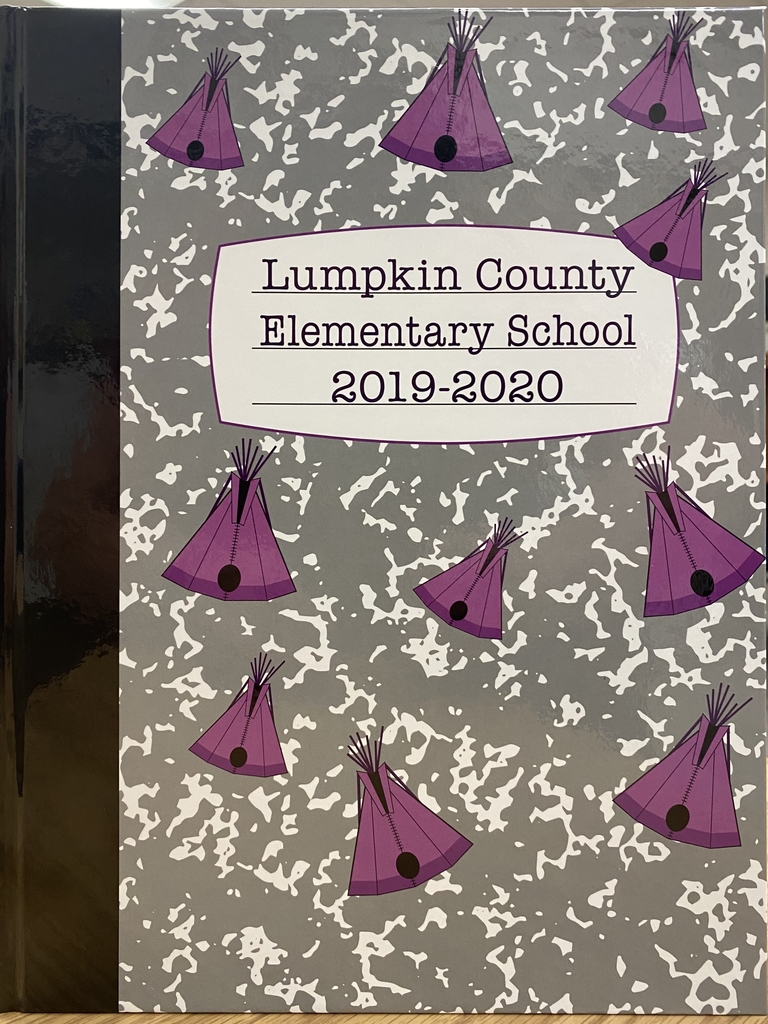 We are so proud of our LCES kiddos! Great job guys! 📰👍🏻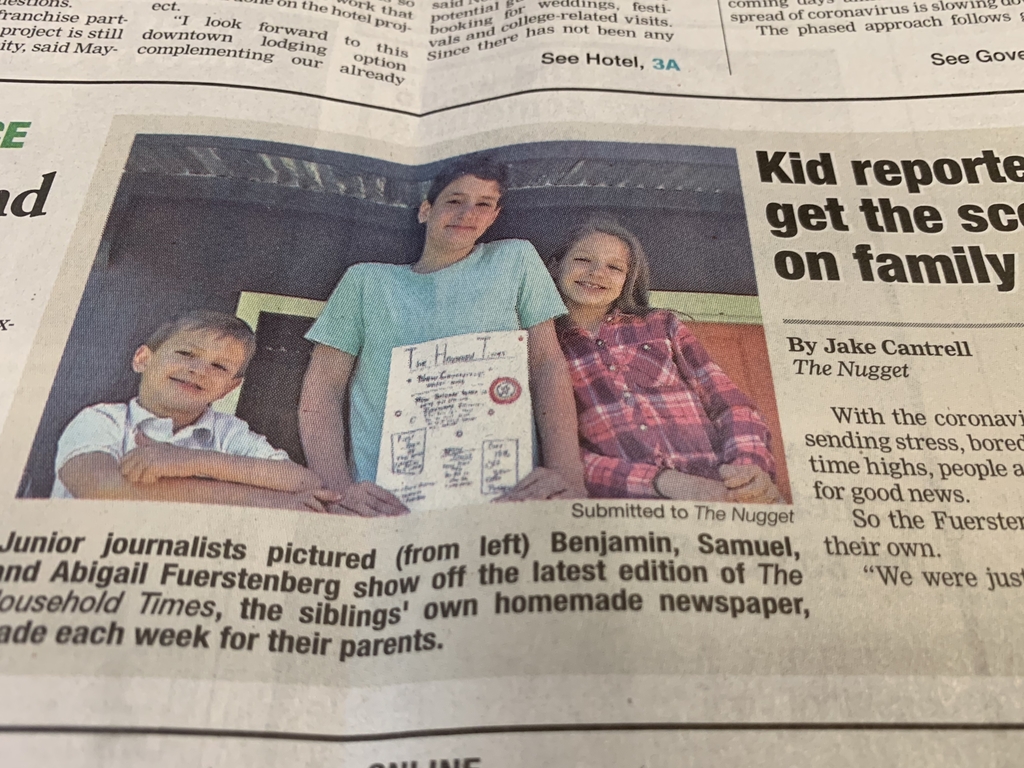 Upcoming kindergarteners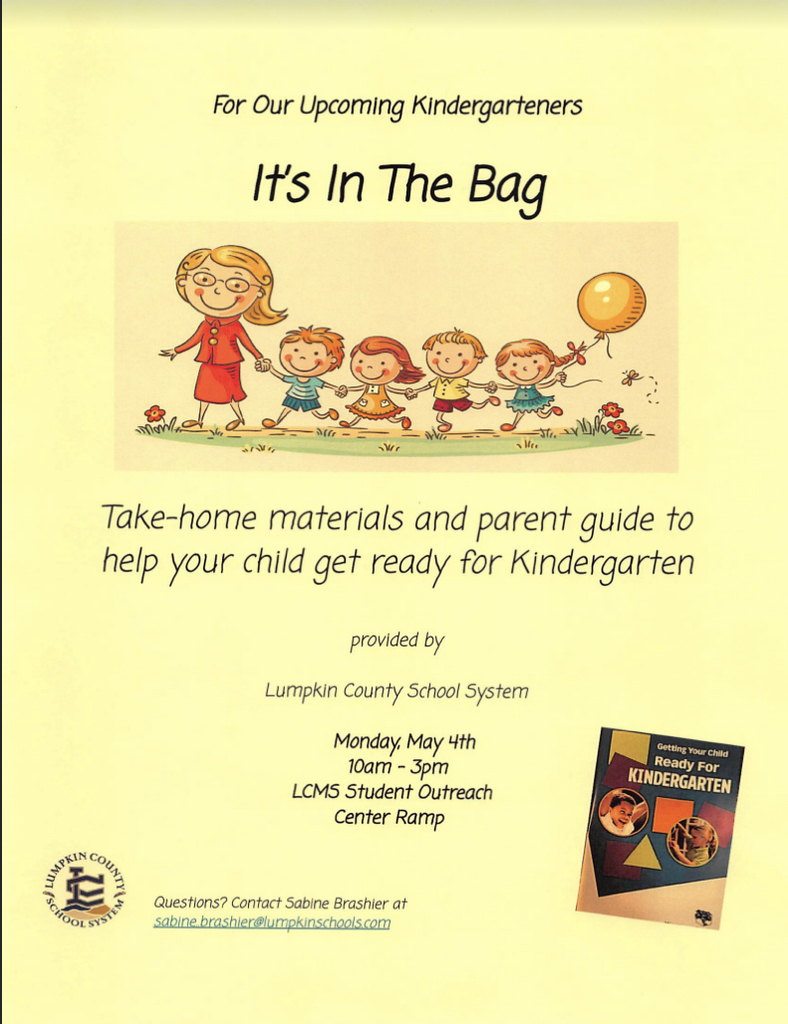 Our second graders are working on Acrostic poems. We love the one that was written by Ian in Mrs. McKinney's class. Great job Ian! I Important friends are in M Mrs. McKinney's class. I Ian wants to see them. S School is exciting, but I'm S stuck at home. L Love teachers, friends and C CAMP. E Excited to go back to school. S Someday.
💜💛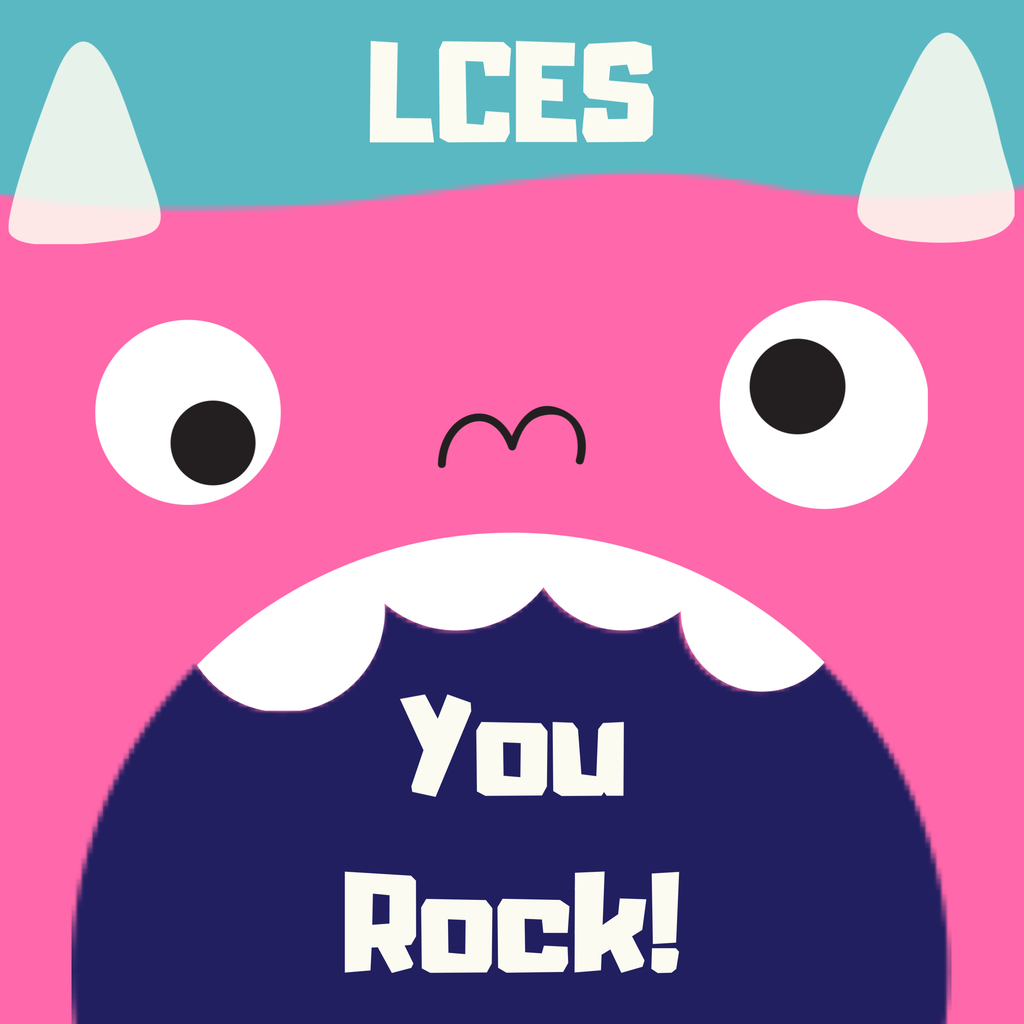 📚